You're cleansing your skin daily, using a sunscreen, trying to eat right and exercise to keep your healthy, youthful appearance. Despite your best efforts, however, those small and unsightly dark bumps on your forehead, cheeks, chin, neck, or around your eyes are a stubborn nuisance — and you can't hide them with makeup.
Dermatosis Papulosa Nigra, better known as moles, are black or brown bumps that often start showing up during adolescence and tend to grow bigger and increase in number for some people as they grow older. Over time, they can become rough-looking lesions with small flaps that look like skin tags.
Moles commonly occur in African-American patients. From a health & medical standpoint, these DPN moles are harmless. Still, many patients have told me that moles affect their self-confidence so much that they can't stand to look in the mirror.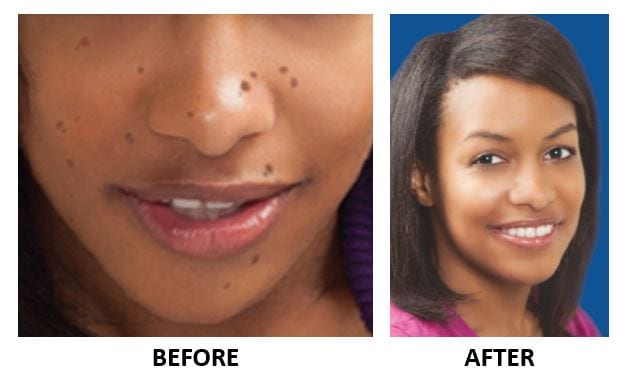 For several years at Moore Unique Dermatology, I've been using a special surgical laser technique that can achieve excellent results in treating moles in as little as 30 minutes.
I begin each outpatient procedure by applying numbing cream to the face so patients feel little to no pain as I apply the laser to each skin growth. Recovery takes about two to three days as the treated moles simply dry up and shed. In about two to three weeks, natural skin color returns to the treated areas for a smooth complexion with no evidence the moles were ever there.
Are you ready to take your appearance from bumpy to better? If so, schedule an appointment with me today. Call (713) 741-DERM (3376) or visit my Unique Dermatology website.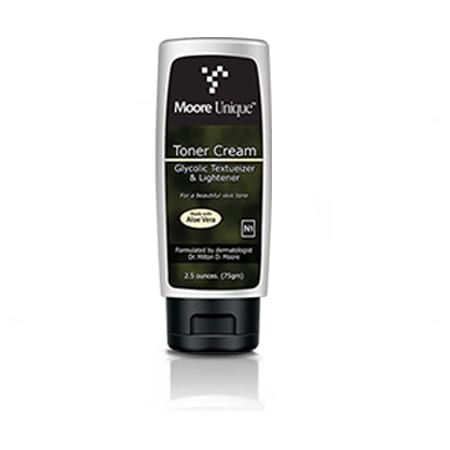 Try my product…
Moore Unique Toner Cream
This texturizer and lightener smoothens the skin and promotes a healthy-looking even tone and texture. It consists of a highly effective blend of glycolic acid, kojoic acid, natural botanicals, and nutrients that gently exfoliates, reverses pigment discoloration, and reduces the signs of aging.